Join Smith County, Mississippi Genealogical Society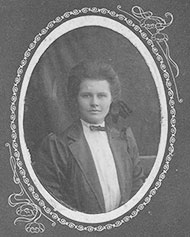 We are always excited to have new members! We invite you to join our society!  We have come together to grow our genealogy knowledge, to help each other and other interested parties who are researching Smith County family members, ancestry, and connections.
About Membership:
There is no restriction on membership, and for your convenience, we offer several convenient ways to join and pay.
All members get a quarterly newsletter with lots of queries and helpful  information from the society and a network of experienced researchers who are happy to share information.  We now have new levels of membership available! We offer a Lifetime Membership and Lifetime Household Membership, plus a new category bestowed by the society, an Honorary Lifetime Membership!
Membership to the Smith County MS Genealogical Society (SCMGS) is open to all persons interested in genealogy, family history and county history and who support the purpose of the Society. Each prospective member will be asked to complete an application to join.
Membership Levels
Individual Member
 One Person in a Household who pays yearly dues.
 $12.00
Household Member
 More than One Person in One Household who pay yearly dues.
 $18.00
Lifetime Member
 One Person who has paid a one time membership fee , who is entitled to all privileges of membership but is exempt from paying yearly dues.
 $200.00
Lifetime
Household Member
More than One Person from One Household who has paid a one time membership fee , who are entitled to all privileges of membership but exempt from paying yearly dues.
 $300.00
Honorary Lifetime Member
 Honorary Membership bestowed upon a person, by Officers of the Society, who has made a contribution of funds, personal or real property, or has demonstrated exceptional service to the Society. Requires a two-thirds  vote of members present at a regular meeting.
Honorary
Gift
How Can I Join?
Please send your completed application along with check or money order for annual dues (do not send cash!)  You are not a member until you have paid.
Mail to:
Smith County Genealogical Society
P.O. Box 356
Raleigh, MS 39153
ONLINE: JOIN us online! Fill out the online membership application form below, then complete the safe and secure PayPal payment section also below. You may pay with PayPal account, or with Credit/Debit Card.
Online Membership Payment
| | | |
| --- | --- | --- |
| Annual  Single Membership | $12.00 | |
| Annual Household Membership | $18.00 | |
| Lifetime Membership | $200.00 | |
| Lifetime Household Membership | $300.00 | |
Thank you so much for joining SCMGS! We trust you will enjoy the fellowship here, plus all the benefits of membership in Smith County Mississippi  Genealogical Society.